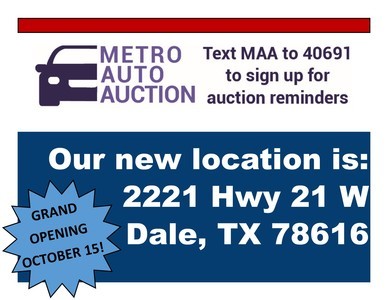 Featured Vehicles
There are no featured vehicles at this time.
Upcoming Events
No Events currently scheduled
See more
Announcements
We are almost done with our new location! Thank you for your patience. Please keep checking this website for more information about our Grand Opening on October 15!
Please sign up for our text reminder system by texting MAA to 40691. This is the fastest way for us to send out information and keep you informed. Please contact us at 512-282-7900 with any questions.
We appreciate your business!